Early Career Investigators from COST Inclusiveness Target Countries can apply for the conference grant to support their active participation at international conferences.
Inclusiveness Target Countries are: Bosnia and Herzegovina, Bulgaria, Croatia, Cyprus, Czech Republic, Estonia, fYR Macedonia, Hungary, Latvia, Lithuania, Luxembourg, Malta, Montenegro, Poland, Portugal, Romania, Serbia, Slovakia, Slovenia, Turkey.
They are no regular calls for conference grants, if you are interested in the support please contact the Action Chair Lenka Slavíková 
Past Conference Grants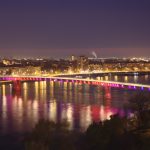 Attended: Annual PLPR conference in Novi Sad
Presenting:  Narrating planning challenges for flood risk management resulting from migration: the Czech case (available here).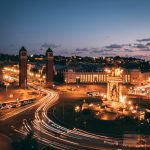 Attended: Terra ENVISION in Barcelona (29th January – 1st February 2018)
Presenting:  Reducing peri-urban flood hazard using a holistic catchment approach to reduce hydrological connectivity                                      (available here).
.  Grey and green infrastructure used for flood retention in western Romania(available here).